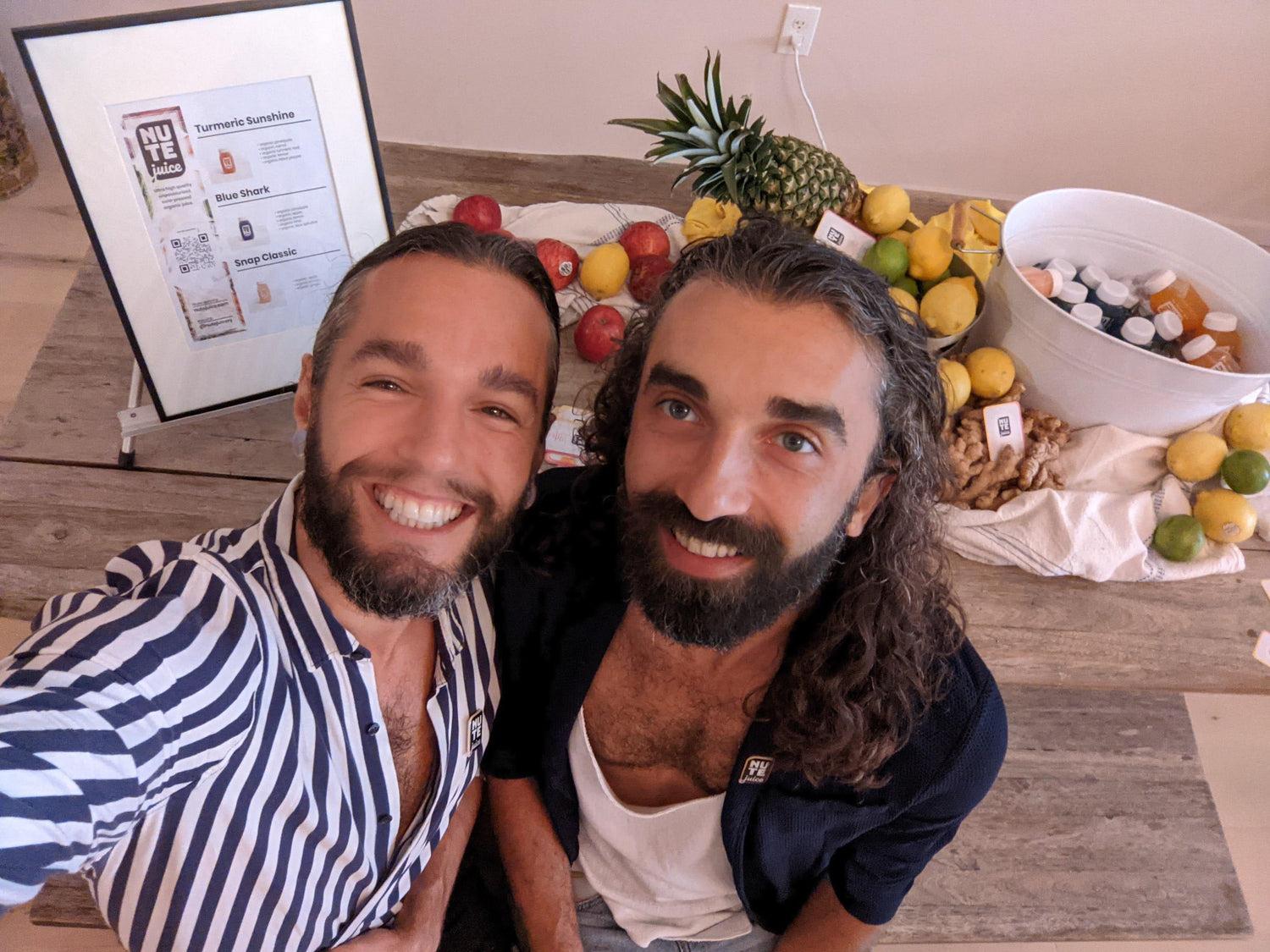 Anthony Puleo & Giorgi Beridze
Owners and operators of Nute Juice
About us
The Nute Juice journey - how it all started.

It's the year 2020 and healthy is more important than ever.
Everyone is home ordering immune weakening inflammatory fast food as it has become the world's hottest convenience. Although healthy habits should have become a top priority - they have actually been neglected by most.

We wanted to take control of our own health.


We already knew a few things:
1) We will only be as healthy as what we put in our mouths.
2) Consistently consuming nutrient dense foods will keep our immune systems running like an Olympic track star.
3) Unpasteurized juice is LOADED with nutrients.
So we went on a mission to find delicious unpasteurized juice.
Only to be sadly informed. We discovered that Federal Law prohibits the wholesale of unpasteurized juice and the cold-press juice in the grocery store has been:
heat pasteurized - to extend the shelf life for many months
high pressure pasteurized - to extend the shelf life for 30-60 days
and contains:
added water - to make the product more "affordable"
added sugars - because their recipes must suck.

Long story short: healthy juice was hard to get.


Home is where our juice was pressed.
We didn't want the stripped down "fast food" version of juice. We wanted ALL of the nutrients - ALL of the flavor - ALL of the benefits! So in our tiny studio apartment we started juicing highly nutritious whole fruits and vegetables, breaking the "norm" of weakened immune systems, low energy, depression, and sedimentary weight gain.
We couldn't believe how good we felt.
While most were riddled by the fear of getting sick, we were stronger and more alive than ever! We felt a need to share our fountain of health with our friends and families, and they too started seeing the immediate benefits of consistently drinking our unpasteurized juice.
Bringing it all together!
So finally we combined our delicious recipes, vibrantly enlightened minds, and entrepreneurial muscle. We rented a space for our ghost kitchen delivery service concept and BOOM! Nute Juice was born: a delivery service where wellness is the easier and more convenient choice!
Nute Juice, LLC
Established 2021